How it Work
Invest Money to Make Money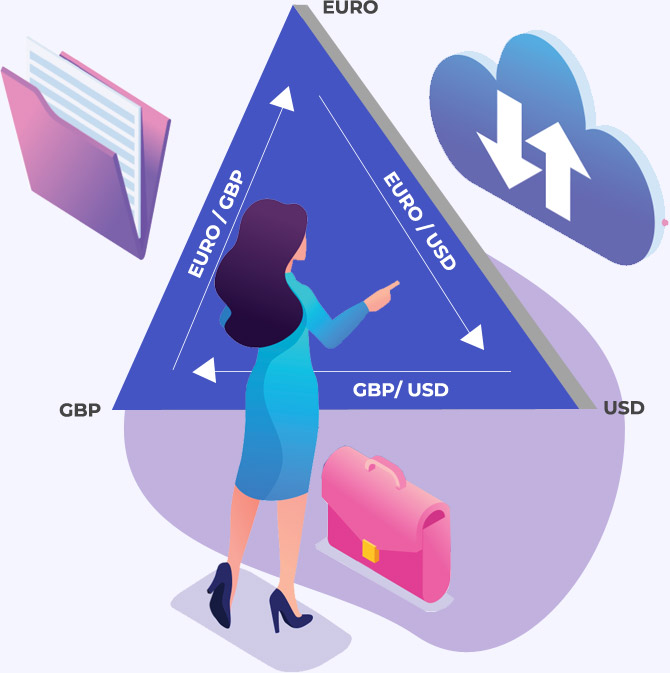 Forex Arbitraging
Arbitraging is a
Small Window


of opportunity
Arbitraging a method that adopted by many traders to earn profit from price differences for the same underlying in different markets.
Arbitraging
We have expereinced and expert Fund Managers they adopt various strategies to enhance their chance of profit. They look for the price difference between different combinations of trading instruments. Other types of forex arbitrage strategy involve the following strategies.
Arbitrage defines the act of buying as a security in one market and concurrently selling it in another market at a higher price, thus enabling investors to profit from the provisional difference in cost per share. Therefore in the stock market, traders deed arbitrage opportunities by buying a stock on a foreign exchange where the equity's share price has not yet adjusted for the exchange rate and this is a constant state of fluidity.
Types of Arbitrage
Triangular Strategy
Triangular Arbitrage means how to trade in three currencies. A triangular Arbitrage strategy includes three trades:
Exchanging or swapping the initial currency for a second,
Currency for a third,
The third currency for the initial.
In Triangular Arbitraging, the trader will place three concurrent trades, like buying one currency and selling another, using a third currency as the base currency. The question is, how does it happen? The arbitrage opportunity arises when there are inconsistencies between the exchange rate and the quoted cross-exchange rate. This is situation can occur when a specific currency is overrated against one currency but underrated against the other. One of the most commonly traded triangular arbitraging combinations is such as EUR/USD, USD/GBP, and EUR/GBP.
Statistcal Strategy
Statistical arbitrage involves widespread usage of data and statistics to beat into movement of price.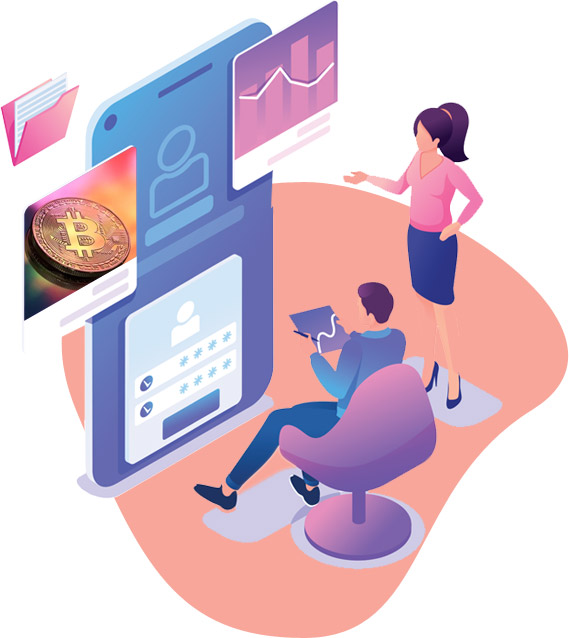 What We Do
Arbitx, The
Next Generation

of
Bitcoin Trading Company
Your one-stop cryptocurrency Platform to empower your Arbitx Community
FX Arbitaging
It is a form of trading where traders seek to profit from price differences between extremely similar instruments. As a trader we use this style of trading called as arbitrageurs. In case of Arbitraging, we buy in one market, whereas concurrently selling an equivalent size in a different and inter-connected market in the supervision of our hedging experts.
Arbitrage is riskless; this is all going under our super vision's experts.
Future Hedging
Future hedging is a simple thing to protect your trading positions from making a loss. Naturally hedging strategies contain opening a position with a negative connection to the existing one. In this way under any market conditions the two positions will balance each other. If the strategy nullifies the negative impact of unfavorable primary trade price movements. It can reduce the risks or fix current profits without closing the original trade, but they won't increase gains. Once you hedge the risks, you limit the probable earnings as well. We have excellent hedging officers they can guide and give support step-by-step about the hedging strategies.
Index trading
Especially index trader trades with a group of stocks that make up the dimension of the value of a section of the stock market known as index. That is calculated from the prices of selected stocks. So however this entire process is called index trading.
Our Forex Managers is done by using many strategies with various index options at Arbitx.
Forex Trading
When we talk about forex trading there are so many things and strategies to study and different ways to recognize them. At Arbitx, we can ease the learning process and offer you a kick start towards a fruitful trading career. We have trained and experts team they can guide you and provide you the key success in forex trading.
Start trading with the best brokerage firm in the forex market
50% welcome Bonus
Free 1 on 1 training
Exceptional spread
Daily market review
Dedicated customer service
Instant withdrawal & deposit
Updated and secure online Trading Platform